Air TV Player

Cut the cord. Keep the TV experience.
With AirTV, you can get all the news, local sports, and entertainment you love integrated right alongside your favorite streaming channels. You shouldn't have to be a techie to watch the TV you love. Browse easily and watch your entertainment on a single platform with one remote. Don't ditch the familiar experience of traditional TV—just bring it into the modern era of entertainment.
Stream movies, TV, music and other content using a wide range of apps, including Netflix, SlingTV, Google Play and many more from the Google Play Store all with AirTV Player. AirTV's streaming platform integrates local over-the-air (OTA) programming with your streaming services. The AirTV Adapter and an OTA antenna provide local channels like ABC, CBS, NBC and FOX, without a monthly cable bill.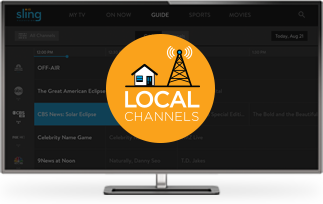 ---
Showing 1 to 1 of 1 (1 Pages)